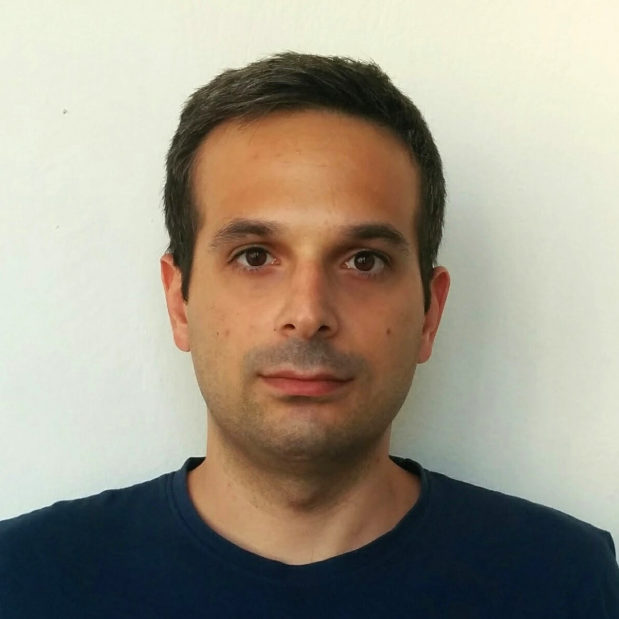 sarafis [at] mug.ee.auth.gr +30-2310-996365
Ioannis Sarafis received his PhD in 2018 from Department of Electrical and Computers Engineering, Aristotle University of Thessaloniki (AUTH), Greece, after completing his thesis entitled "Support vector machines for noisy and fuzzy labels". He has worked as a research associate in the EU-funded
SPLENDID
project where he developed data-driven models for the identification of risky behaviours in adolescents and yound adults and designed an ontology for the physical activity and eating behaviour domain. Currently, he works as a postdoctoral researcher for the EU-funded
BigO
project where he develops big data algorithms for the analysis of the behavioural patterns of children in conjunction with the environment and develops behavioural profiling mechanisms. His research interests are in the field of machine learning for big data with noisy or incomplete labels.
Thesis: Semantic classification of multimedia data.
Thesis: "Development of an Autonomous Poker Agent Software using Reinforcement Learning Techniques" Grade: 8.46/10
Course: Computer Graphics.
Project: BigO – Big Data against Obesity H2020. Developed  machine learning algorithms for processing Big Data. The goal is to model population behaviour and provide knowledge against childhood obesity.  Implemented Big Data storage, management and processing systems using Apache Spark, Apache Cassandra and MongoDB.
Project: SPLENDID – Personalised Guide for Eating and Activity Behaviour for the Prevention of Obesity and Eating Disorders, FP7-610749. Developed an ontology for the description of the eating and behaviour domain and implemented the Decision and Support System of SPLENDID. For the latter, machine learning models for assessing the risk for obesity and/or eating disorders based on the user's behavioural indicators were implemented. Also, involvement in the surveying and the documentation of SPLENDID system requirements and the development and documentation of the system use cases.
2012-2013 – Web developer, Vidavo S.A.
Projects:
Vida24
– mhealth patient telemonitoring service which enables remote monitoring of patients via wearable monitoring devices (ECG monitor, spirometer, oximeter, blood pressure monitor, blood glucose monitor, triglycerides / cholesterol monitor, weight scale, etc) over 2/3/4G and wifi networks.
2011-2012 – Web developer, Xpresshop.gr
Member of the Technical Chamber of Greece (TEE)
Reviewer in International Journals
You can find Sarafis' publications here