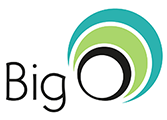 Description
The societal problem of soaring obesity rates in children is being tackled by EU-funded project BigO. Collecting and analyzing big data on children's behavioural patterns and their environment, BigO will extract evidence on which local factors are involved and how they influence childhood obesity. BigO will enable public health authorities to plan, develop, and execute effective programs against obesity.
It is envisioned as a valuable tool for the local Public Health Authorities by acting as an open platform for:
The collection of Big Data (e.g., accelerometry, geolocation, food pictures) from school aged children about their behavioural patterns.
The creation of comprehensive models of the obesity prevalence dependence matrix through the association of the local environment, community behavioural patterns and local obesity prevalences.
The real-time visualisation of the system outcomes allowing evaluation of behavioural risk factor profiles and comparison with other individuals and populations.
The Public Health Authorities to evaluate their communities based on their stratified obesity prevalence risk, to plan health policies against obesity, to predict their efficiency in specific communities.
Project Consortium
Coordinator: Aristoteleio Panepistimio Thessalonikis (Greece)
Karolinska Institutet (Sweden)
Mando Group AB (Sweden)
Internationella Engelska Skolan I Sverige AB (Sweden)
Biomedical Research Foundation, Academy of Athens (Greece)
Wageningen University (Netherlands)
University College Dublin, National University of Ireland, Dublin (Ireland)
Children's University Hospital (Ireland)
Ellinogermaniki Agogi Scholi Panagea Savva SA (Greece)
Ekpaideftiria N. Mpakogianni (Greece)
Livsmedelsverket (Sweden)
Cosmote Kinites Tilepikoinonies AE (Greece)
TSB Real Time Location Systems SL (Spain)
More information can be found at the official project site: http://bigoprogram.eu/