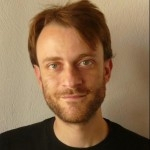 diou [at] mug.ee.auth.gr +30-2310-994376
Thesis: Semantic Analysis of Multimedia Data with Machine Learning. Grade: Excellent.
Grade: 8.35/10.
Project: BigO – Big Data against Childhood Obesity, H2020-727688
Roles: Project innovation manager, WP4 leader (Analytics and visualisation engine)
Project: SPLENDID – Personalised Guide for Eating and Activity Behaviour for the Prevention of Obesity and Eating Disorders, FP7-610749
Role: WP leader (information processing and inference)
Project: CASSANDRA – A multivariate platform for assessing the impact of strategic decisions in electrical power systems, FP7-228429
Role: Member of the project coordinating team (day-to-day technical project coordination and communication activities), research on low-power consumer modelling
Project: VITALAS – Video and Image Indexing and Retrieval in the Large Scale, FP6-045389-IP
Role: Researcher (cross-media audiovisual concept detectors)
Project: ASSIST – ASsociation Studies assisted by Inference and Semantic Technologies IST-4-027510-STP
Role: Researcher (system architecture, semantic unification of medical archives)
Project: PYTHAGORAS – Remote Controlled Intelligent Robot in an Augmented Reality Environment
Role: Software developer
Project: Development of an automatic radar tracking system operating under high clutter conditions
Role: Researcher
Postgraduate Course: Machine learning
2017-2018 – Training instructor, Veltio
Training course: Machine learning
Undergraduate Course: Multimedia Systems and Virtual Reality
Postgraduate Course: Human-Computer Interaction
Postgraduate Course: Multimedia Systems and Graphics Supervision of one Masters Thesis
Course: Analysis and Design of Algorithms.
Course: Computer Systems.
Theses
Co-supervised over 15 diploma theses at the Electrical and Computer Engineering Department, Aristotle University of Thessaloniki.
Member of the Technical Chamber of Greece (TEE)
Member of the Post Graduate Students Association of Dept.ECE, AUTh
Program Committee Member in International Conferences
Reviewer in International Journals
IEEE Transactions on Multimedia
IEEE Access
Engineering Applications of Artificial Intelligence
Multimedia Tools and Applications
ACM-Springer Multimedia Systems
MDPI Sensors
Energy efficiency
International Journal of Computer Systems Science and Engineering
Reviewer in International Conferences
You can find Christos' publications here